www.industryemea.com
Written on Modified on
ACTIA OBTAINS A BPI FRANCE SUBSIDY FOR ITS ACTIA IN SPACE PROJECT
Generic electronic equipment for on-board space applications in low earth orbit. ACTIA will be receiving an €800,000 support fund for its proposed diversification into the space sector with its project: ACTIA In Space.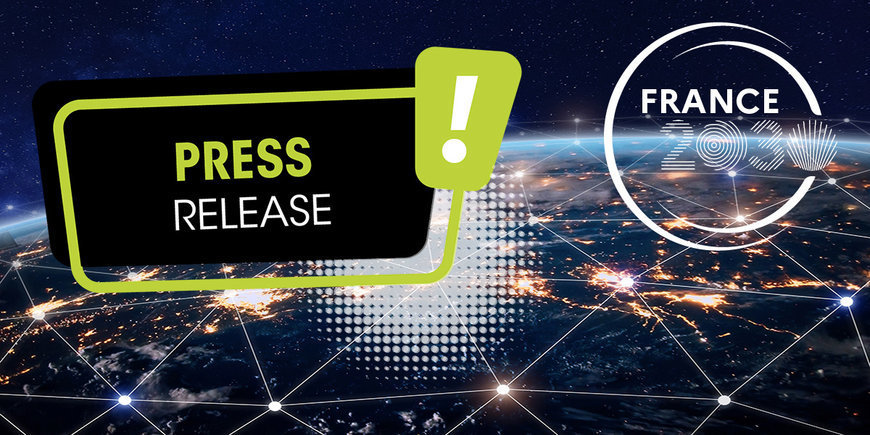 The project is supported and accredited by the Aerospace Valley Competitiveness Cluster and is funded by the French government as part of the France 2030 recovery and resilience plan: "Support for diversification projects of subcontractors in the automotive industry".

It addresses the challenges of the space industry and supports the sector, which aims to reduce the cost of access to space in an increasingly competitive environment.

It also addresses the challenges set by the French Ministry of the Economy and Finance, to reduce the dependence of subcontractors in the automotive sector on the uncertainties generated by the profound changes in this sector. ACTIA In Space will enable ACTIA to design and produce generic on-board electronic equipment for the space market and will help develop its offering using the Group's long-standing know-how.

AID MEANS ACCELERATION
"With ACTIA in Space, our ambition is to develop and industrialise a range of off-the-shelf productsfor use on low earth orbit satellites. Our offering is built on a cost/volume strategy and is based on our industrial skills as well as our Design to Cost, Design for Test and Design for Manufacturing approaches which have been tried and tested for many years in the automotive industry. ACTIA will therefore be able to offer the most generic solutions possiblein order to reduce development time and costs, as well as production costs," Explains Alexandre Lachaise, Director of the ACTIA Aerospace & Defence Business Unit.

"The aid granted by the government is a real acceleration factor for our Group as well as for the sector.

For ACTIA, it will help expand our space business, whose proportion of turnover must grow from 1% to 17% within the next three years, and also help consolidate our space activities, currently divided between our sites in Toulouse (ACTIA Automotive) and Dinard (ACTIA Telecom).
For the space industry, it will provide 'ready-to-use' solutions that will be highly appreciated by the major systems manufacturers and operators in the sector, whether they are French, with a strong foothold in the south-west of France, or international,"
Notes David Elizalde, Director of Development & Innovation Programmes at ACTIA.

ACTIA IN SPACE ADDRESSES THE CHALLENGES OF THE SPACE INDUSTRY
The space industry is becoming a very competitive market, with the main challenge being to reduce the cost of access to space. This development is driving the emergence of reusable launchers, as well as the increase in constellations of several hundreds or thousands of satellites, significantly altering the traditional technical-commercial approach.

The new approach is geared towards:

the use of off-the-shelf products,
mass production,
and the significant reduction of production costs and lead times.
ACTIA's subsidised project means it can offer the space industry all of its know-how in embedded systems engineering and its industrial base, epitomised by the Colomiers factory which was recently awarded the "Usine Vitrine du Futur" label (Showcase Factory of the Future), in order to address the challenges of the new satellite constellations: producing large volumes and at the lowest cost.

ACTIA In Space supported and accredited by the Aerospace Valley Competitiveness Cluster
ACTIA In Space has recently been accredited with a label from the leading European Competitiveness Cluster for the aerospace sector: Aerospace Valley, in compliance with the labelling charter established in France by the French Competitiveness Clusters Alliance (AFPC).

"By awarding this label, Aerospace Valley has recognised the strategic nature of our project for the New Space sector in the Occitanie region, as it will enable us to strengthen the skills in this field within the local ecosystem. It will also generate business in the region: The ACTIA Toulouse design office and the ACTIA Colomiers (Haute-Garonne) factory for production; not to mention certain activities which will be subcontracted. I think this recognition was decisive in obtaining government aid. We are very grateful and would like to thank Aerospace Valley for supporting our project,"

Adds Alexandre Lachaise.
With a Design to Cost approach inherited from the automotive industry, ACTIA has established partnerships with the major European players in the space industry. Building on its success with the OneWeb constellation in particular, ACTIA is now seizing the opportunity to expand into the space market which has significant potential for growth, estimated at 100 million euros, and to move up the value chain, from industrial subcontractor to space industry equipment manufacturer.

www.actia.com