www.industryemea.com
Written on Modified on
Digitalising the materials supply chain
Why a modern approach to material supplier sourcing may be key to managing unruly supply chains.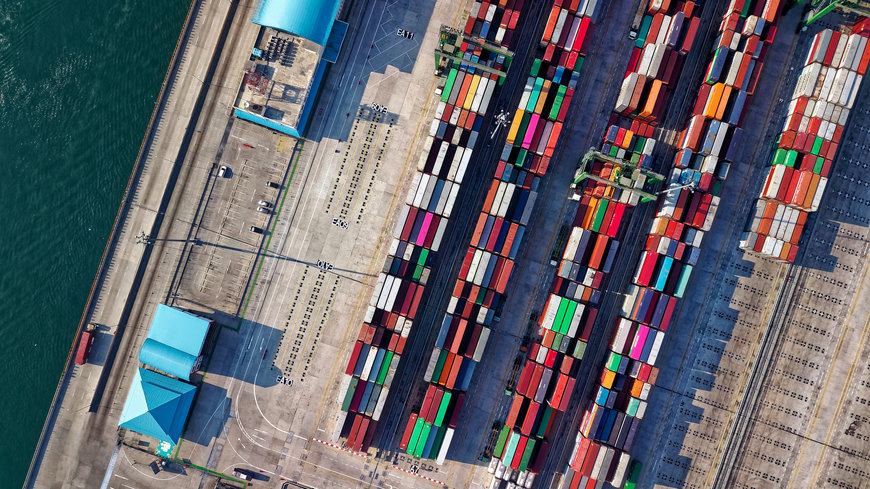 There are any number of words that could be used to summarise 2021, but chief among them would certainly be "shortage". Global supply chains continued to reel from the initial effects of the COVID-19 pandemic, with shortages in everything from food and toiletries to vaccinations and fuel throughout the year. Materials were no exception to this. Here, Samir Jaber, technical content writer at
materials platform
Matmatch, explains how the digitisation of material data can help businesses mitigate supply chain unpredictability.
Modern supply chains are one of the finest examples of the butterfly effect. The dynamic and non-linear nature of supply chains, coupled with the number of companies involved, means that even slight perturbations in demand signals can create significant shifts in supply. This is inherent to a system that features multiple tiers of suppliers, who each feature buffers on their production orders to develop a supply chain that is theoretically safer but is overinflated and troublesome for raw materials.
It is this that has exacerbated the supply chaos spurred on by COVID-19. As demand for certain products has significantly risen and then declined abruptly, the bullwhip effect has caused shortages in products, components and materials. One of the most widely publicised shortages has been semiconductors, which has affected industries ranging from automotive and embedded computing to commercial laptops and games consoles.
However, the supply of raw materials has been a similarly persistent struggle since 2020. In March 2021, sheet plastic producer association IVK Europe warned of bottlenecks in production among its members due to a shortage of raw materials. Three months later, the issue had intensified due to continued shortages and increasing prices.
In addition to the challenges directly presented by COVID-19 and the bullwhip effect, certain material industries are facing shortages caused by limitations of international trade between nations. In October 2021, a
cross-industry group of European metals producers
and users called for action to prevent potential production shutdowns across Europe. This was prompted by a shortage of Chinese magnesium, which is commonly used in steel and aluminium production to strengthen the material and increase strain hardening.
With so many challenges, it's becoming apparent that manufacturers need a new approach to supply chain management. Issues such as international trade limitations have been frequent occurrences in recent years, so diversifying raw material supplier relationships may offer one viable solution.
Traditionally, the material industry has relied on longstanding supplier relationships with minimal deviation. This is linked to the industry's historical reliance on printed sources of material property data; the same supplier generally yields the same material properties, which means minimal changes to processes or product performance.
For years, Matmatch has been helping design engineers and scientists to source materials from a variety of suppliers worldwide, with the ability to compare material properties to ensure consistent product performance. Day to day, this functionality is valuable to help engineers discover alternative materials or new materials that meet project requirements.
Similarly, especially in times of uncertain supply chains, the online materials platform can also help manufacturers identify potential new suppliers to mitigate disruptions. For example, if a company needs
AISI 316 stainless steel
to produce corrosion-resistant products with lower embodied carbon, they can specify that on Matmatch's supplier search tool. Suppliers that offer the product are then listed, with the relevant material standards and quality certifications highlighted.
The butterfly effect that we can observe in global supply chains will likely continue to manifest as issues for months to come. Yet, manufacturers can combat them by embracing one of the other words that could define 2021: digitisation. The digitisation of materials has already reshaped raw material research, but it also has the potential to help simplify the mitigation of material supply shortages.
www.matmatch.com