www.industryemea.com
Written on Modified on
Robert Bosch GmbH awards Balluff GmbH, sensor specialist and connectivity provider from Neuhausen a. d. Fildern, the accolade "Supplier Recognition - Member of Top Ten 2010/2011".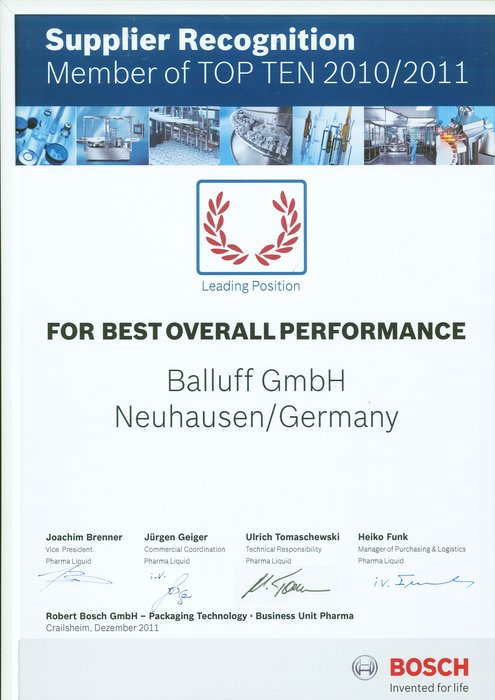 Recognition was officially given in Crailsheim with Balluff Managing Director Michael Unger in attendance. The award is presented to outstanding suppliers who make a decisive contribution to the success of the Bosch Packaging Technology division.
The Bosch Packaging Division awards the prize in appreciation of the outstanding achievements in the manufacture and supply of products or services. About a thousand companies were considered and the top ten were selected for recognition. One essential criterion for selection was overall flexibility. Balluff stood out because it had successfully implemented numerous customized projects and therefore set itself apart from the competition.