www.industryemea.com
Written on Modified on
LASERTOP
Thanks to this new casing, the laser marking stations have Class 1 certification, a level of safety ensuring that there is no risk to users. Designed for maximum safety and optimum ergonomics, the LASERTOP has a number of advantages not provided by the competition.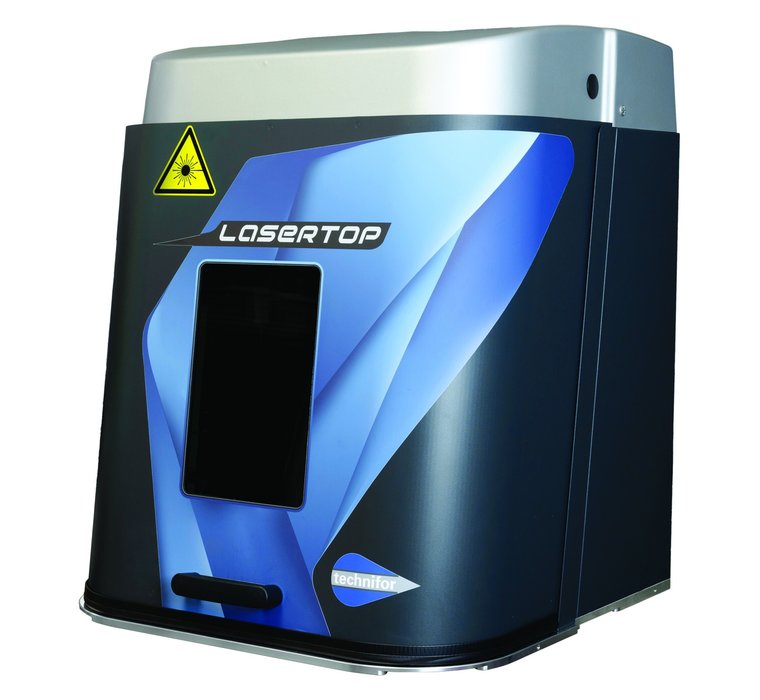 Safety is maximized. The door is fitted with sensors which cut off the lasers instantly when it is opened. The casing is fully sealed with regard to laser radiation, even at the bellows, customarily a weak point in conventional models. In addition to its class 1 certification, it complies with the American CDRH standard and with European standards (including EN 60825-1).

The LASERTOP features outstanding ergonomics and productivity. It provides a wide viewing window (180 x 280 mm). The U-shaped door, with an upward linear movement of 420 mm, facilitates the handling of the items to be marked and provides ample access to the wide working area. A practical feature is the counterweighting of the door for effort-free opening. The remote control unit supplied as standard has an emergency stop button and controls the laser, the Z-axis, the door, the light and the fume extractor.

A door motor can be fitted as a low-cost option. TECHNIFOR has chosen electrical rather than pneumatic actuators, as they are more reliable and much easier to implement. Door opening time is only 1.5 second, and can be optimized according to the effective travel, giving a substantial productivity gain.

Another novel feature is the light mounted on the laser head. It moves up and down with the laser, providing constant excellent viewing of the area to be marked.

The footprint has been optimized to give the largest work table space (600 x 550 x 450 mm) compared with the machine dimensions (620 x 600 x 772 mm). The depth of the LASERTOP table provides tool storage space.

Its careful design has real benefits for the working environment of the operators.

The LASERTOP can be upgraded easily: options can be fitted on site. In addition to the door motor, the available options include a fume extraction system, an item rotation system, a second focusing diode, PC-based Z-axis control, and handheld Data Matrix™ code reader.

The LASERTOP is compatible with all the lasers in the Technifor YAG or fibre range: TD412, TF410, TF420 and TF430. This makes it suitable for all fields where traceability is required: medical, tools, mechanical engineering, aerospace, etc.

This solution is ideal for anyone looking for a safe, turnkey station for small to medium manual or semi-automatic production runs.