www.industryemea.com
Written on Modified on
PROFINET Technology Unit: The interface for distributed control and cabinet-mounted inverters
NORD Drivesystems supplies PROFINET modules for the integration of frequency inverters into PROFINET environments. In the second quarter of 2011, NORD introduced new modular units for cabinet-mounted SK 500E inverters while a version for distributed SK 200E-type inverters will follow in the fourth quarter.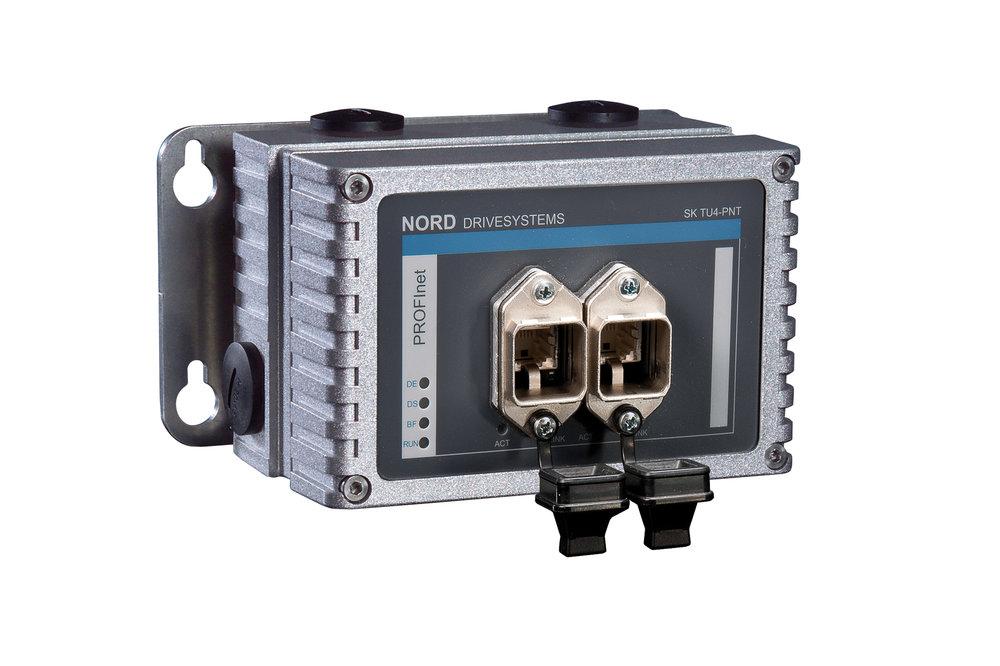 With no need for repeaters or additional master interfaces, the newest PROFINET module from NORD cost-efficiently connects a large number of inverters to a single bus line. The technology box supports real-time data transfer and features an integrated Industrial Ethernet switch, an integrated web server, and a PROFINET status display. Optionally, fiber optic lines are also supported.
The bus module for distributed control can be mounted either directly on the inverter´s interface unit or separately from the inverter by means of an optional wall mounting kit. The PROFINET bus line is connected to the module via an RJ45 plug connector.
Optionally, for distributed control, the bus can be connected via an M12 circular connector. In addition, the module features eight integrated 24V inputs and two 24V outputs. Thanks to gateway functionality, a single PROFINET technology unit can address up to four inverters. An integrated RS232/RS485 interface allows for on-the-spot access to the parameters of the connected bus module and inverters by means of the SK PAR manual control unit or via NORDCON PC software. The distributed modules have a standard protection rating of IP55, and can be supplied for IP66 upon request.
Images:
TOP IMAGE – PROFINET1.jpeg: PROFINET Technology Unit for cabinet-mounted SK500E AC Vector Drives
BOTTOM IMAGE – PROFINET2.jpeg: PROFINET Technology Unit for distributed AC Vector Drives