www.industryemea.com
Written on Modified on
The new Technifor TF410, 10watt laser marker is a powerful yet economical alternative to the proven TF420 design. Utilizing cutting edge "Fiber Laser" technology, the TF410 is packaged in a small footprint but performs well in a variety of environments. It is ideal for integration into a production line or as a standalone system utilizing our unique and functional LaserTop workstation.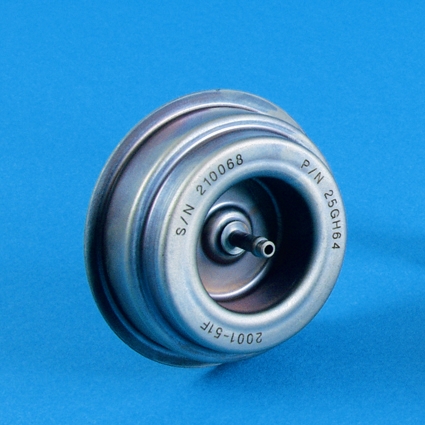 The TF410 provides a small focused laser beam capable of applying permanent marks on a variety of materials including metals, plastics and coated materials. The Ytterbium fiber based laser system outputs at the wavelength of traditional YAG lasers (1,064nm) but in a much smaller package. There are only three major modules within the laser system. These components are the marking head, the fiber itself and the 19" rack mounted controller which drives the device.

Fiber lasers offer several distinct advantages over other laser technologies. The most important is the extreme long life of the laser module itself. The laser is almost maintenance free and very easily replaced in the field due to self alignment and its small size. Another benefit of fiber laser technology is the high level of beam quality attained. Even at relatively low output power the beam quality boosts the power density at the work piece such that it can achieve amazing results.

The TF410 and the other Technifor laser systems are controlled via the powerful T700W marking software. The T700W user interface is an intuitive and user friendly package that is powerful enough to meet any marking need that should arise. Features that are provided with the standard package include; automatic serialization, date coding and variable text marking. The T700W package supports many barcode formats including 2D matrix, traditional barcodes and even UID codes. If there is a need for logos to be marked, the T700W software supports importation of most commonly used graphical file formats including .dxf files. The software even comes with an expandable library of material processing parameters for different materials. This is a great benefit for fast set up on new parts or materials.

Technifor prides itself on developing a supportive relationship with our customers. We offer optional integration and customization services designed to tailor the laser to each client's unique requirements. There are a series of standard peripheral accessories that can enhance the overall production capabilities of the unit. Some of these options include an automatic plate feed, alternate workstations and barcode readers.

To learn more about Technifor and our range of marking products please visit our website at www.gravotech.com or contact our North American offices at (704) 525-5230.