www.industryemea.com
Written on Modified on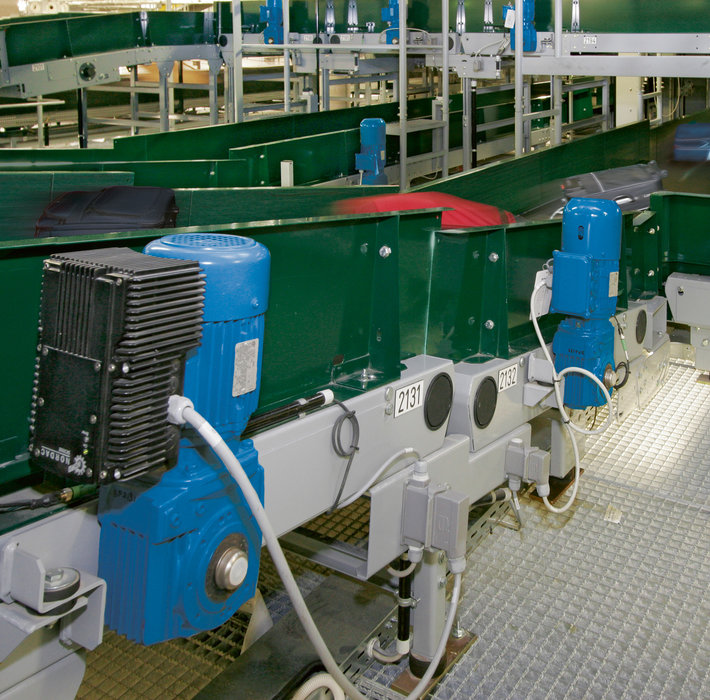 Hamburg Airport decided on NORD as a new drive supplier in the course of modernizing its baggage handling system. Thus, the number of breakdowns was minimized and drive-related causes of backlogs were eliminated. NORD's fully integrated drive units, which actuate the conveyors at a very competitive price, allow for remote control and diagnosis. Where exact placement is required, they perform pinpoint acceleration and deceleration. Configuration and programming are especially user-friendly. If maintenance is required, the units can be easily unplugged and replaced without new parameterization. They provide a wide functional range to choose from, including sophisticated positioning control and the safety function "Safe Stop". Additionally, NORD supplies cabinet inverters for centralized installations and heavy-duty geared motors to move hangar gates.

To ensure smooth operation, airports rely on robust drives in various sizes, which propel lifts and moving walkways, move jet bridges and hangar gates, and perform sophisticated coordination tasks in baggage handling. NORD DRIVESYSTEMS has equipped many airports throughout the world, including those in Hamburg, Manchester, Liverpool, Birmingham, Ottawa, Johannesburg, and Taipei.

Image caption: decentralized integrated drive unit for airport conveyor systems: Where exact placement is required, the drives perform pinpoint acceleration and deceleration.