www.industryemea.com
Written on Modified on
Southco's Lab Equipment Access Technology Enhances Ergonomics and Productivity
Today's clinical research labs use a wide range of automated tools to perform their vital tasks, including large-scale centrifuges, high-speed liquid sampling systems, storage refrigerators and other equipment.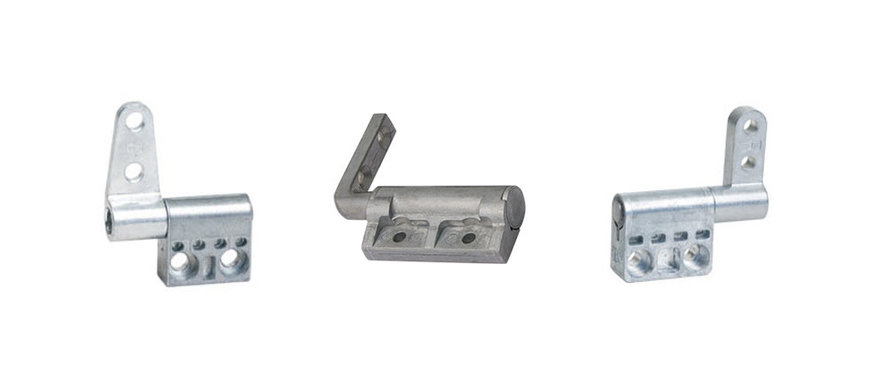 As a result, leading medical equipment design engineers are looking for ways to improve the efficiency and ergonomics of their systems. One way they are doing this is by taking advantage of the latest locking, latching and position control technology, such as rotary latches, electronic access systems and counterbalance and detent hinges, to enhance the performance of these systems in today's busy lab environment.
Lab automation market growth

The growth of the lab automation market encompasses a wide range of machine sizes and types.
For example, one recent study on high-volume hematology analyzers projects that the global market for these systems will have a CAGR of 6.06% by 2032, driven by multiple factors, including advances in the fields of genetic treatments, stem cell research and proteomics.2
This growth is significantly increasing both the amount of automation equipment in today's labs as well as their size. At one time, blood analyzers and centrifuges were commonly tabletop-sized. More recent systems are floor models capable of processing dozens or hundreds of samples an hour.
Refrigerated storage systems are also becoming much larger, approaching industrial-sized capacities. Their temperatures are tightly monitored and controlled to protect the vital samples and biologic materials they store
Access control device considerations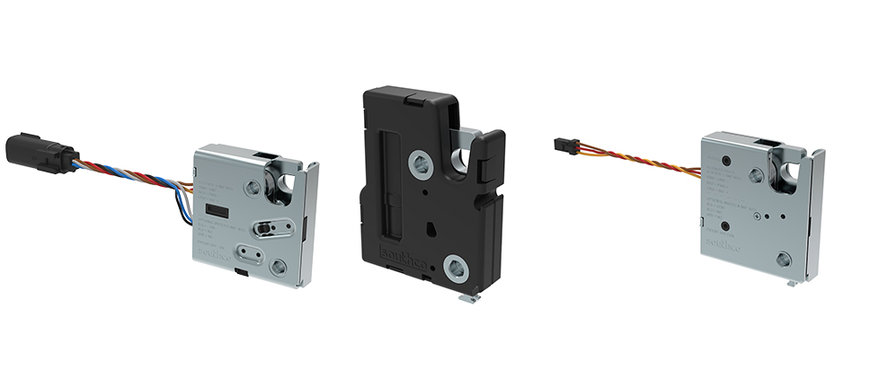 As the size of lab automation systems grow, industrial designers can help ensure that their systems are operated with ergonomic efficiency by selecting well-engineered access control devices.
For these systems, access control devices need to provide improved latching to lock down large equipment lids securely. This is particularly important for machines with moving parts, such as centrifuges that operate at high speeds with increased potential for vibration that could cause accidental latch releases.
Today's leading access control device suppliers offer a range of latch designs, functionality and complexity. Choosing the right latch depends on factors such as the application, levels of security needed, ease of use and other ergonomic considerations. From simple cam locks securing an access panel to compression latches that create a clamping force between two surfaces, latches have been developed for a broad range of uses.
One kind of latch that can provide secure performance for lab automation systems is the rotary latch, a brilliantly simple yet durable mechanism. Commonly used for doors and panels on heavy-duty equipment and vehicles, it combines rotary-action security with push-to-close convenience, engaging easily with low closing force and latching firmly with a snug, secure fit.
In addition, mechanical and electronic latching systems are available with special noise and vibration damping features, so the latch remains unaffected by any vibration generated by the lab equipment.
Access control devices like rotary latches can also utilize electronic locking systems for improved security and access tracking. Electronic latches are engineered to reassure users that their devices are secure. Equally valuable, they can incorporate a range of access control options — keypads, RFID cards and digital keys for use in Bluetooth-enabled smartphones — for increased versatility, convenience and security.
This enhanced security can also include integrated audit tracking, automatically recording which lab workers actuated electronic locks and when the panels were opened and closed. This can support a number of lab automation management tasks.
For example, tracking when a centrifuge or analyzer was opened and closed, and by which associate, can support lab project management record-keeping with real-time information for managing workflows and labor cost allocation.
Tracking when and how often sample storage refrigerator doors are opened is another example. If a refrigerator door is repeatedly opened and closed, the required internal temperature can rise above a necessary threshold for maintaining the biologic integrity of the material being refrigerated. To solve this issue, smart electronic access locks can be programmed to stay locked until the correct temperature thresholds are reached.
Longevity and "touchpoint" characteristics are two further considerations that lab automation system designers should factor into their latch selection. Leading access control systems providers have engineered and manufactured their products for long service life and thousands of open-and-close cycles.
They also ensure that, when a panel is closed and locked, physical and auditory feedback makes it clear that the panel is latched securely. Users will both hear and feel that the latch is fully and safely engaged; these subtle feedback features can contribute to the quality and performance impression users develop with their day-to-day use of the lab equipment.
Assessing position control devices
Ergonomics is a critical concern for many lab designers who place a premium on designing for the safety, comfort and productivity of scientists and lab technicians.3 With the shift from tabletop systems to floor-sized models of centrifuges and other systems, equipment access panels have become heavier.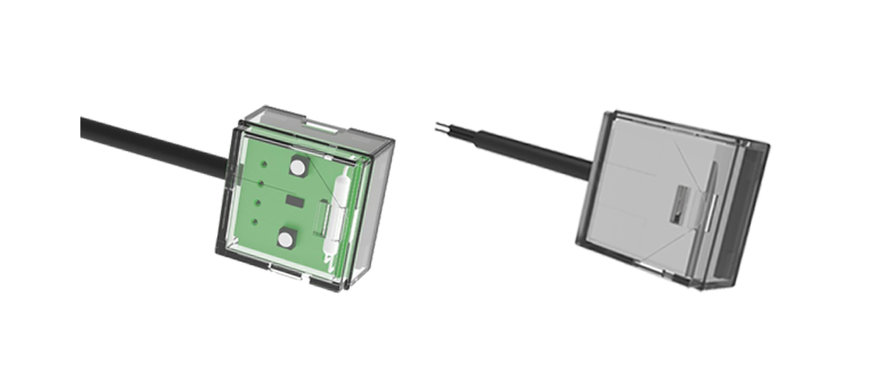 These panels are opened and closed multiple times during work shifts, and lab technicians may be tasked with servicing multiple machines in their department. Finally, these heavier panels need to be kept securely opened while samples are loaded into and unloaded from the machines.
To help address these issues, position control hinges can supply elegant, well-engineered solutions that minimize the effort to open and close heavy panels for improved technician ergonomics.
Counterbalance hinges can provide a proven and effective solution. They neutralize the weight of heavy panels by counteracting gravitational force, allowing a heavy lid to be lifted with minimal operating effort through the full range of motion. They also hold it securely in any position, even if the operator lets go.
Some heavy panel applications, such as the hatch doors on SUVs, utilize gas struts to enable smooth opening and to hold doors open while in use. However, counterbalance hinges have a much longer service life than gas struts, offering thousands of open/close cycles without any degradation in performance. This reliable, long-lasting performance also enhances lab staff safety by ensuring that heavy panels don't suddenly shut while technicians are working.
The right hinges can provide a subtle yet important contribution to improving lab personnel ergonomics. In high-volume labs with multiple machines that have samples and biological materials repeatedly loaded and unloaded, being able to unlatch and open the equipment lid with virtually no effort removes a source of repetitive physical strain. And since counterbalance hinges keep the panel fully open while the technicians go about their tasks, they don't have to hold the panel open with one hand or worry about it suddenly dropping or closing.
Most lab automation systems have flat-panel video monitors that are now commonly configured as touchscreen controls. While some touchscreens are mounted flush into the body of the system, others are mounted externally. For more efficient operation, the position of these screens needs to be easily adjusted yet hold their position when being interacted with.
For these applications, monitor mounts with integrated constant torque enable easy, efficient monitoring. Constant torque hinges use engineered friction to provide a specific resistance against motion. They enable positioning of a screen at any angle with a simple adjustment, and then the screen holds that angle until moved again.
Improved design aesthetics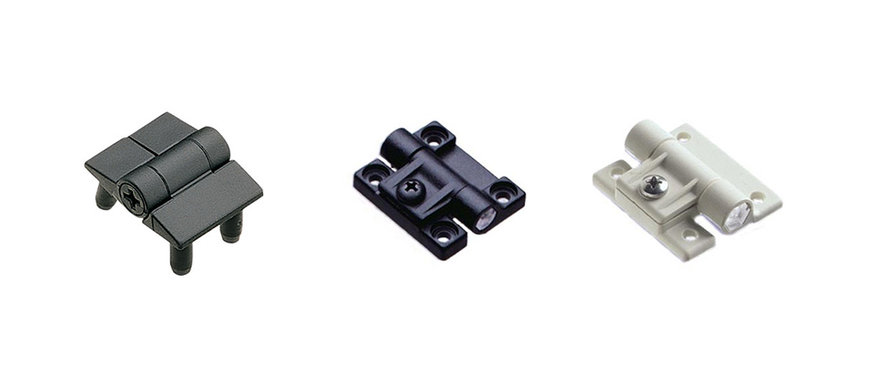 Today's leading access and position control manufacturers invest in more than just device performance — they incorporate up-to-date design features, such as different finishes, hidden hinge designs and high-tech packaging so they fit into the advanced, state-of-the-art aesthetics that many lab automation system manufacturers pursue.
Incorporating position control and electronic access systems into automation system design can help manufacturers strengthen their brand appeal. Distinctive touchpoint characteristics — ease of use, secure closing, electronic locking mechanisms and improved ergonomics — can contribute to the appeal of a company's product line.
Access hardware manufacturers are continuing to expand their product portfolios, incorporating new technologies, functionality and materials to enhance the touch point experience of users and improve ergonomics.
Through earlier and more complete consultation with access and position control device providers, lab automation systems manufacturers can gain insight and recommendations on ways to improve the productivity of today's highly automated research labs.

www.southco.com