www.industryemea.com
Written on Modified on
TEREX ADVANCE SIGNS LETTER OF INTENT TO INTEGRATE AND OFFER CUMMINS X15H
Terex Advance is the first US-based on-highway OEM to secure X15H as part of its decarbonization strategy.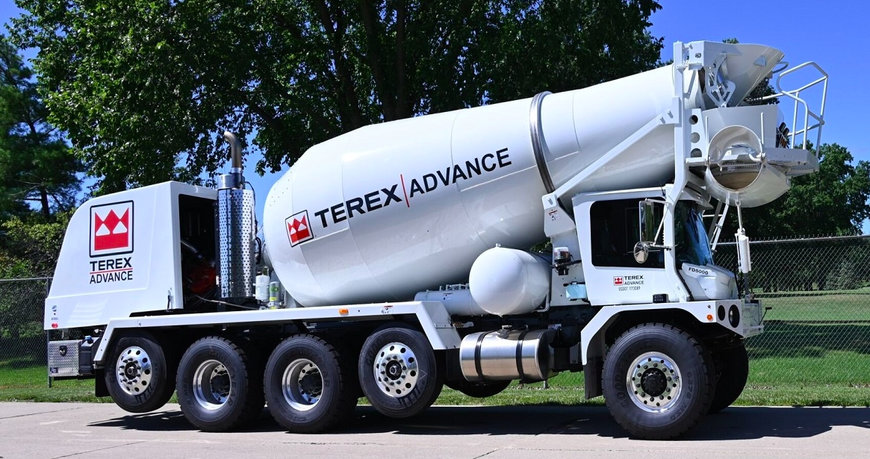 Cummins Inc. and Terex® Advance, a leading manufacturer of front-discharge concrete mixer trucks, announced the signing of a Letter of Intent (LOI) to integrate Cummins' X15H hydrogen internal combustion engines into the Terex Advance Commander Series.

"As the global need to reduce emissions becomes stronger, we are actively pursuing practical, cost-effective strategies to help our ready-mix customers decarbonize. Cummins' X15H is a feasible zero-carbon option for our renowned front-discharge mixer trucks, and we are eagerly anticipating the future deployment of this technology," said David Grabner, General Manager at Terex Advance.

Currently powered by Cummins diesel engines, the Terex Advance Commander Series will include a zero-carbon hydrogen fuel option when series production of Cummins' X15H engines begins later this decade.

"Hydrogen internal combustion engines provide a viable zero-carbon fuel option for heavy-duty, high-performance applications like concrete mixer trucks, which are often subject to arduous duty cycles and tough terrain. It is exciting to see OEMs like Terex Advance leading the way in zero-carbon technologies, particularly in complex sectors like vocational trucking," said Jim Nebergall, General Manager, Cummins Hydrogen Engine Business.

Part of Cummins' industry-first fuel-agnostic platform, the X15H is based on familiar internal combustion engine technology. Integration into the truck chassis is straightforward and does not require a major overhaul of vehicle designs or business operations. Significant commonality between the X15H and Cummins' existing diesel platforms facilitates scale advantages in parts procurement and supports existing maintenance practices.

"We believe that hydrogen internal combustion engines will play an essential part in decarbonizing both on- and off-highway applications. With diesel-like power and torque the X15H gives our customers a power option that delivers, no matter how hard their trucks work, or how tough the operating environment is," concluded Nebergall.

Hydrogen internal combustion engines enable vocational applications to comply with the EPA's proposed greenhouse gas (GHG) Phase 3 standard, while still meeting critical performance requirements.

This latest LOI signals growing global customer interest in hydrogen internal combustion engine technology, with previous letters signed by several truck fleet customers, a global truck OEM and an agricultural tractor manufacturer.
www.cummins.com