www.industryemea.com
Written on Modified on
Keysight technologies News
KEYSIGHT UNVEILS FIRST MIDRANGE NETWORK ANALYZER
Midrange solution offers a simplified test setup that accelerates the characterization of power amplifier designs for 5G transmitters by up to 50%.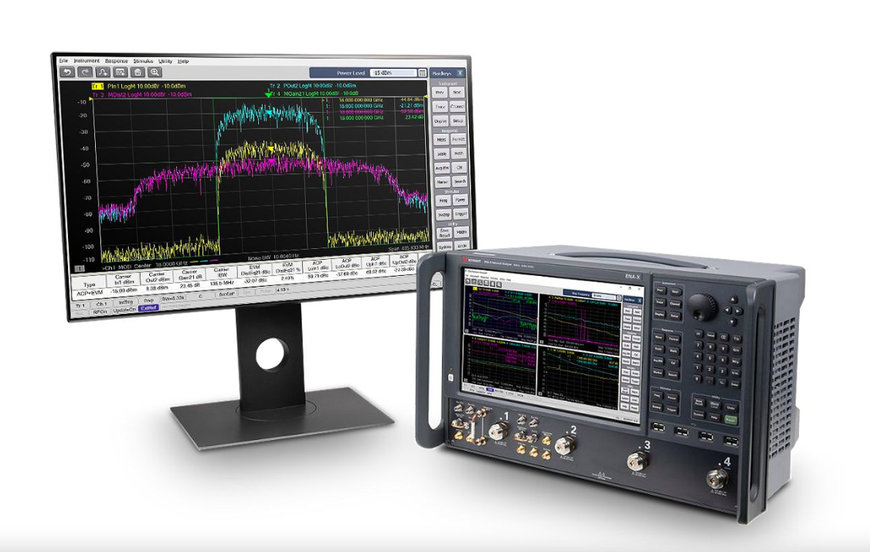 Keysight Technologies, Inc. introduced the
Keysight E5081A ENA-X
, the first midrange vector network analyzer (VNA) that produces fast, accurate error vector magnitude (EVM) measurements and accelerates the characterization of 5G component designs by up to 50%.
Demand for ever-increasing data speeds with ultra-low latency is pushing the next generation of wireless communications systems to operate at higher radio frequencies (RF). To ensure 5G New Radio (NR) transmitters meet these operational demands, RF engineers must fully test the design and performance of components such as power amplifiers (PA). Obtaining measurements for PAs under realistic conditions can be time-consuming, requiring multiple instruments and test setups. In addition, acquiring the precise EVM measurements needed to certify PA conformance to 5G standards requires using a high-performance VNA.
The new Keysight ENA-X addresses this need by giving RF engineers a midrange network analyzer platform with integrated modulation distortion analysis offering full vector correction at the device under test (DUT) plane in a single test setup. With a unique architecture, the ENA-X can perform multiple measurements with a single connection, which simplifies test setup, drives repeatability, and speeds testing.
Keysight ENA-X provides the following benefits:
Integrated solution – Provides an integrated upconverter, direct receiver access, and modulated distortion analysis software enabling characterization of RF amplifier performance under complex modulation schemes in high-power systems operating at up to 44 GHz.
Simplified setup – Offers a single test setup run with one connection and requires only a single calibration that accelerates the characterization of PAs for 5G transmitters in the 5G NR FR1 and FR2 frequency bands by up to 50%
Accurate, repeatable results – Builds on Keysight's metrology expertise with patented, custom monolithic microwave integrated circuits (MMIC) to provide the highest measurement accuracy, easily repeatable results, and the lowest residual EVM on the market.