www.industryemea.com
Written on Modified on
With the rise and rise of e-commerce, the retail landscape has seen enormous change for both consumers and retailers in recent years. With double-digit growth year on year, there can be little doubt as to the growing importance of shopping online. In the same way that shopping online satisfies a growing demand for speed and convenience, the way goods are delivered and received has also evolved to reflect ever-changing consumer tastes.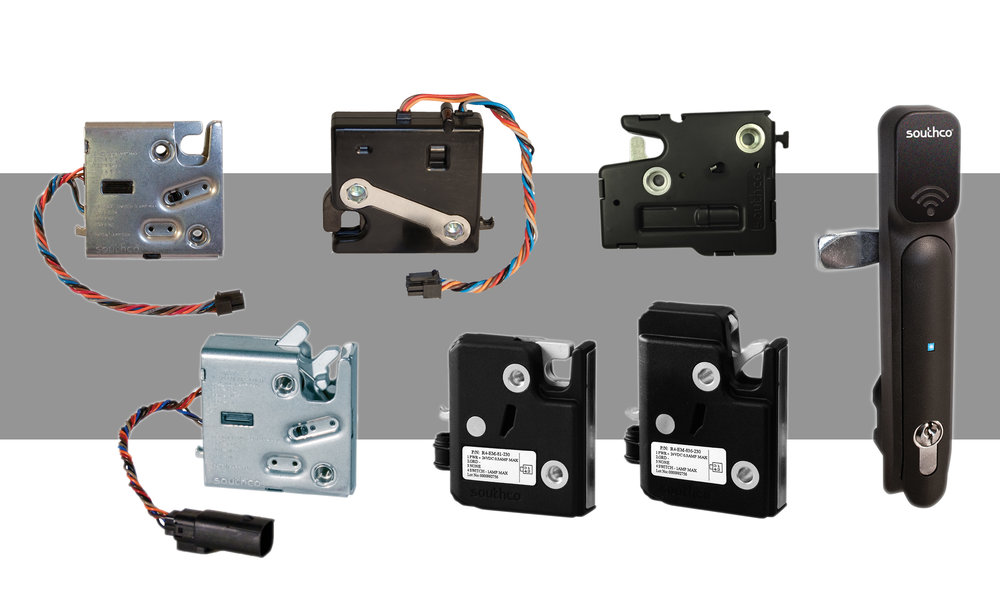 A number of developments have influenced such changes. People lead increasingly busy lifestyles, working longer hours than ever before, and often cannot wait in for deliveries. This, coupled with the unparalleled demand, has challenged the logistics providers first time delivery rates, resulting in increased cost and inconvenience to customers. In some instances, parcels can be left with neighbours or in a special location, indoors or outdoors, but this can lead to damaged goods and doesn't necessarily guarantee that they will reach the intended recipient. Similarly, the growth in 'click and collect' services has fuelled the demand for secure storage options.
In response to these issues there has been a proliferation in the number of automated parcel pick-up and drop-off service points, parcel shops, and locker networks across Europe. This has been accompanied by an increase in the number of outdoor lockers for public use and home delivery boxes for private use. Most forecasts confirm that this trend is due to continue and, as one of the key growth areas within the logistics sector, parcel locker solutions are set to continue to be an essential part of the industry moving forward.
While parcel lockers can be used within a variety of contexts, the underlying similarity they all share is the need to ensure the security of customers' goods and the traceability of the delivery and collection process. An integral part of any parcel locker is a robust electronic locking system and it is in this area that Southco truly excels.
As a leading provider of access hardware and electronic access solutions, Southco has built its reputation on its responsiveness to market trends. Southco has been a key player in the parcel locker industry for a number of years and has developed a product portfolio that reflects changing market requirements. In keeping with these changes with the market, it has focused on two product ranges which are designed to ensure the safety of delivery items in a variety of locations.
The R4-EM Electronic Rotary Latch is an intelligent component which integrates electronic access convenience with secure rotary latch performance. Aimed at providing concealed security for enclosures, one of its key features is its versatility - it can be used across a broad range of industries - and its market-leading design ensures that it will meet the even toughest security and environmental demands placed on it. Above all, the R4-EM is quick and easy to install, user-friendly and energy efficient, allowing users to minimise energy-related costs while delivering proven product security.
Southco also offers the versatile H3-EM range. A product typically associated with high-security applications such as datacentres, it is also a solution for the click and collect market. The rapid growth in this service is leading to more and more items being kept in convenience stores and other storeroom environments. The need for controlled access will continue to increase as consumers and retailers look to ensure the safe delivery of goods.
Furthermore, it reads a range of industry standard proximity cards, which means it can be integrated into the existing building security system and can be centrally monitored with a single control system.
The recent rise of the home delivery box market presents new challenges, but with solutions already established, Southco continues to demonstrate world class agility and know-how in this rapidly developing segment.
With these latest innovations, secure storage need no longer be a problem. Whatever the level of security requirement, Southco has something to offer.
For further information visit www.southco.co.uk.