www.industryemea.com
Written on Modified on
Cyclone separator protects mechanical seals in pumps
In early September 2022, KSB SE & Co. KGaA launched a newly developed cyclone separator named KSB HyCone on the market.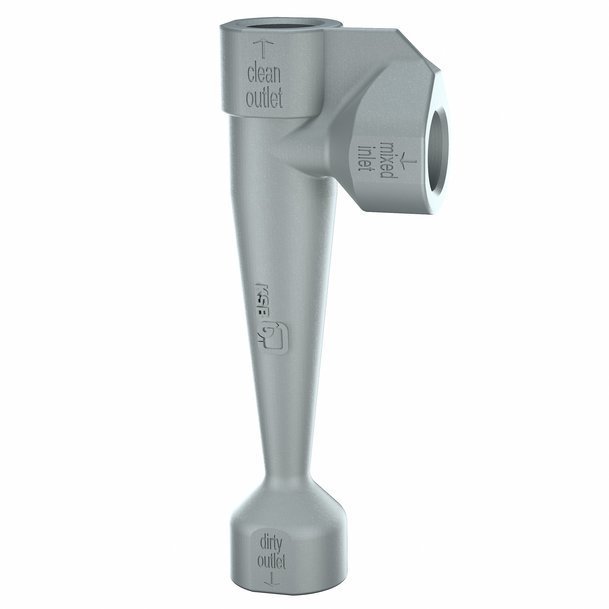 The newly developed KSB HyCone ensures a long service life of mechanical seals in water pumps. © KSB SE & Co. KGaA

It has primarily been developed for use in large water pumps, where it removes solid particles from the flushing liquid that lubricates and cools the mechanical seals. Such solid particles may enter the flushing circuit through the fluid handled.
The cyclone separator is available in two sizes and two material variants. For standard applications Noribeam 316L+U is used, for special applications Noribeam Alloy 718+U.
The newly developed separator provides a greater flushing flow rate than the previously employed products, resulting in a longer service life of the mechanical seal connected.
The geometry of the unmachined components has been optimised to minimise the need for subsequent machining.
www.ksb.com