www.industryemea.com
Written on Modified on
Ricardo is one of a growing number of leading players to have joined the organisation which is now seeking to support the waterborne transport sector achieve zero emissions by 2050.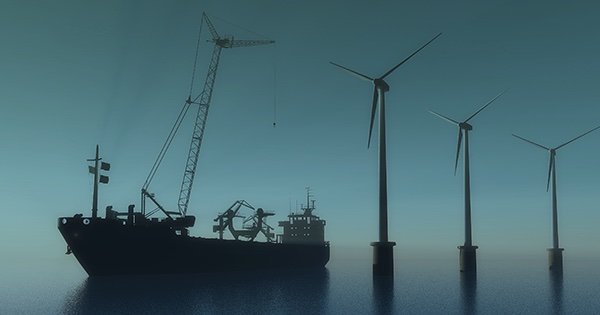 As part of its mission to support the decarbonisation of the global transport and energy sectors, Ricardo, a world-class environmental, engineering and strategic consulting company, has joined the Waterborne Technology Platform which is committed to leading the strategic research and innovation agenda, and defining the strategic roadmap for the future of the European waterborne transport sector.
The Waterborne Technology Platform brings together the majority of the European waterborne transport sector: shipyards, operators, suppliers, academia, research centres and maritime associations.
It is a propitious time for Ricardo to have joined the organisation because the Waterborne Technology Platform has signed a memorandum of understanding with the European Commission under the framework of Horizon Europe for a co-programmed partnership. The partnership will provide and demonstrate zero emission solutions applicable to all main ship types and services before 2030, which will enable zero emission waterborne transport before 2050. The partnership will be essential to deliver solutions for pressing environmental and societal challenges. By doing so, the partnership will strengthen the competitiveness of European industries in growing green ship technology markets and provide the capability to re-enter markets presently dominated by Europe's competitors.

Dr Mike Bell, Group Strategy Director for Ricardo plc said:
"Ricardo is actively supporting the decarbonisation of the global transport and energy sectors, and we recognise the critical role the waterborne transport plays in reducing the impacts of climate change. We are already developing clean propulsion systems for land, sea and air transport, applying not only our digital engineering toolsets but also our proven solutions on zero carbon fuels, fuel cells, and batteries. Through our innovative solutions, trusted experience and validated expertise we are helping customers in the marine sector to reduce costs and risks from integrating new technology."
"Joining the Waterborne Technology Platform and working proactively with our new partners, will enable us to achieve our goal of improving shipping operational efficiency and reduce carbon emissions so that the marine sector can achieve its ultimate goal of enabling zero-emission waterborne transport before 2050."

Ricardo experts have already been playing an active role in supporting the decarbonisation of the global maritime sector through research and development on hydrogen and ammonia fuelled engines; model based development of high efficiency large scale fuel cell systems; and innovative software tools for the virtual validation of large batteries. The team has also developed world-leading maritime greenhouse gas emission inventories and support policy development: evaluating the opportunities and benefits of generating renewables-based electro-fuels.
Ricardo is also the trusted advisor for global marine sector clients to find holistic strategies and scientifically robust approaches for port economies and ecosystems, which achieve zero emissions through: monitoring and improving air and water quality; optimising infrastructure; and delivering clean energy storage and supply.
www.ricardo.com