www.industryemea.com
Written on Modified on
Eplan, a Global Encompass partner, has added the Eplan Fluid and Eplan Harness proD products to the Encompass Program. With the Eplan suite of products, users can bi-directionally compare their engineering data with the control systems from Rockwell Automation.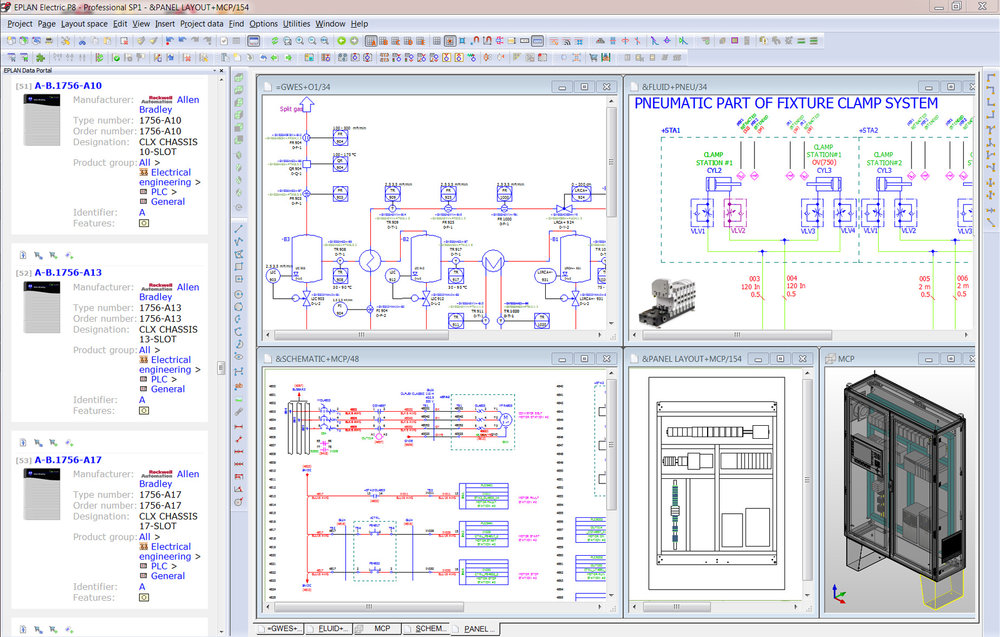 screen_rockwell.jpg:
All products of the Eplan Platform have now been approved for inclusion in the Encompass Product Reference program of Rockwell Automation.
Rockwell Automation has added Eplan Fluid and Eplan Harness proD to their portfolio of approved Encompass products. These products now join Eplan's other approved systems such as Eplan Electric P8, Eplan Pro Panel and Eplan PPE. This means that all the systems of the Eplan Platform are now listed. Eplan has been a Global Encompass Partner of Rockwell Automation since 2008. Eplan Fluid is an engineering tool for design and automatic documentation of circuits for fluid power systems in hydraulics, pneumatics, cooling and lubrication. The Eplan Platform connects the fluid-specific engineering with all other engineering disciplines, so that various engineering tasks can be executed in parallel. This accelerates the whole engineering process – even when combined with other disciplines, such as electrical engineering. Eplan Harness proD is a modern 3D/2D software system for the efficient design and documenta-tion of wire harnesses. This system's strengths lie in the automated steps involved, from importing mechanical models as 3D environments for wire harness layout and combining them with wiring lists from the Eplan Platform, right up to routing the cables and generating the engineering documentation and manufacturing 2D nailboard drawings. The ability to incorporate mechanically relevant information from various MCAD systems, as well as the ECAD connection information, means that Eplan Harness proD has the potential to be seamlessly integrated into PDM environments. This allows a harness to be designed, even when there is no mechanical prototype available. To put it simply: Development times are reduced, productivity increases and project quality is improved on a continuous basis.
These engineering solutions provide additional synergies between Rockwell Automation and Eplan. Users can now create their electrical designs using the database centric, object-orientated architecture and then use the bi-directional control data synchronization between Eplan Electric P8 and RSLogix™ 5000, and P8 via RSLogix™ Architect, for hardware and tag synchronization, between both the control system and the electrical drawings. They will now benefit by being able to use Eplan Pro Panel to virtually design their switching cabinet layouts with 3D layout planning, supported by eTouch technology. They can then send the engineering data directly to the manufacturing department. Solution providers, system integrators, machine and equipment builders (OEMs) and engineering firms will all benefit equally from the partnership between Eplan and Rockwell Automation.
Background:
Through Encompass Product Partners, customers can quickly locate complementary products that best solve any application challenges. These products are critical components or connectivity solutions that extend and enhance Rockwell Automation installations.