www.industryemea.com
Written on Modified on
Eaton, a global leader in power solutions for industry, will once again have a strong presence at the Husum WindEnergy fair which takes place from September 18 to 22, 2012. This year, Eaton will have multiple booths to show its Electrical, Hydraulic, and Filtration product offerings for the wind industry.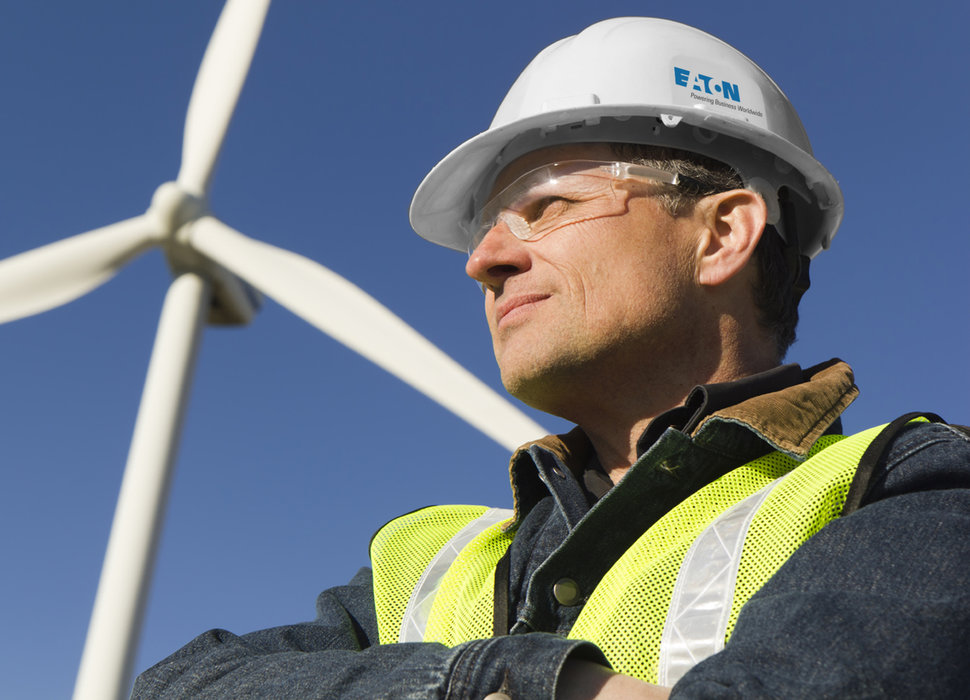 Due to its broad product offering and global capabilities, Eaton has established a strong footprint in wind turbines where Eaton products and knowhow ensure safe, reliable, and cost effective pitch control and conversion of wind power to electrical power. With capabilities from contactors, circuit breaker up to innovative SF6 Free medium volt connection to the grid, Eaton plays a key role in the growing Wind Electrical Energy supply.
Thanks to its international presence in over 150 countries, Eaton can offer onsite service worldwide. Eaton is also unique in its ability to provide both electrical and hydraulic solutions, from hoses and valves to oil condition monitoring systems that meet standards in all areas of the world.
Wind energy plays a leading role in the growth of sustainable energy sources. Because of its unique nature and remote locations, the requirements placed on products in the wind energy sector can be extremely challenging. Eaton products ensure manufacturers to handle the very large electrical currents, deal effectively with the sometimes frequent on and off switching of the grid connections, maintain reliable operations over several years even in harsh conditions. Eaton is a pioneer of power quality, offering technologies to considerably reduce the risk of power outages and losses.
A critical concern for wind power generation is safety. Eaton products from emergency-stop switches to DILH contactors that range up to 2600A to arc fault protection systems are an important part of ensuring safe energy from wind.
The precision and reliability of the control systems for rotor blades and yaw control determine the efficiency and safety of the wind system. To ensure fail-safe operation of these complex systems, products are needed that meet the highest industrial standards. Eaton solutions provide wind turbine generators with greater safety and reliability. For example, Eaton's hydraulic solutions, which were tested on the A380 in the aerospace sector, are innovations that can upgrade any WTG. Close collaboration with the standardization bodies enables Eaton products and solutions to comply with all regulations applicable to wind turbines. Eaton's in-house and accredited laboratories are renowned for their extensive know-how and experience. www.eaton.eu/windenergy
You will find Eaton at the Husum WindEnergy fair in Hall 2, Stand F18 and Hall 4, Stand D04.
More Info: www.eaton.de/electrical, www.eaton.eu/windenergy
Caption: Eaton solutions provide wind turbine generators with greater safety and reliability