www.industryemea.com
Written on Modified on
LR-Z Series
Its stability of detection, its simplicity of implementation and its durability are what makes this laser sensor unique.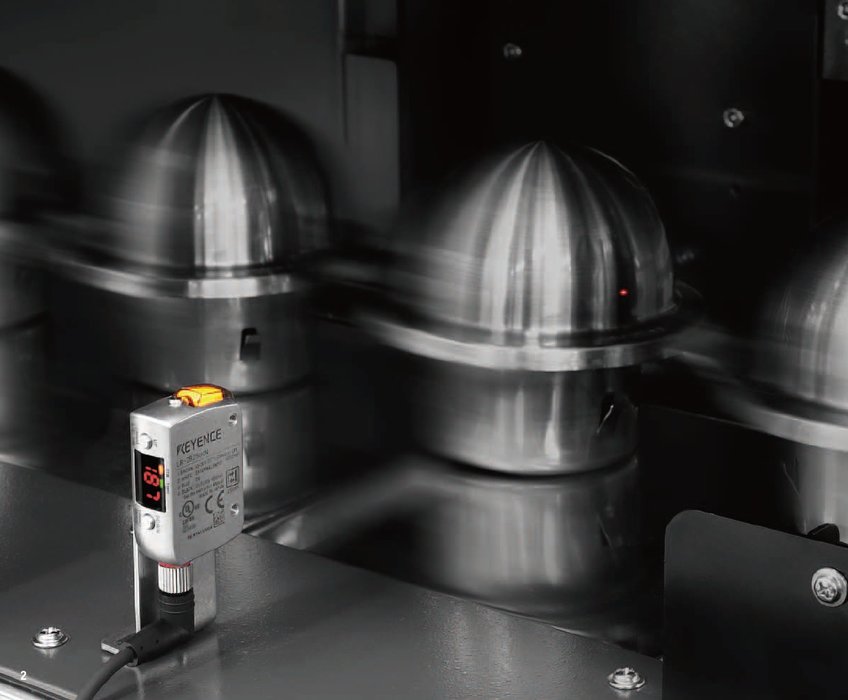 Detection with sensors in reflection is often made difficult because it is influenced, among other things, by the colour of the target, the material and nature of the surface, the environment and especially by the more or less close background. The LR-Z series hasn't got any of these problems. First, these sensors have a built-in control feature monitoring and regulating automatically their sensitivity up to a maximum factor of 350,000x.
The regulation is the result of the combination of a CMOS receiving element and a light laser source. With the LR-Z series a stable detection is possible independently of the colour, reflection or angle. Then, the LR-Z series offers not only the background suppression function (BGS), but also, a foreground suppression function (FGS - unique on the market). The disturbances due to the environment are thus reduced to the minimum. Finally the DATUM function determines the conditions of detection, thus allowing the detection of any target, regardless of surface or shape variations and this, even when the angle of incidence on the part is important (80°). Detection on irregular surfaces, black or reflective targets is thus possible.
The LR-Z series offers the best stability of detection of all self contained sensors of its category.
With this new series sensitivity settings are easily performed. The sensor is set up by a one-touch teaching method. The sensitivity and detection operation are simplified through a digital 7-segment display.
Moreover, with the digital display, the problems of detection are much more easily identified: all the sensors either display a 0 value when no part is detected, or 999 when the part is detected.
Another new feature, a large indicator provides a remarkable visibility, even from a long distance. Now, the operator can identify unstable detection at a single glance.
The LR-Z series is also characterized by its durability: The stainless steel body SUS316L has an impact resistance of 100g. The risks of deteriorations are reduced to the minimum, even when over-tightened and or experiencing impact from tools or other equipment. Moreover, the LR-Z series is highly resistant to oil, acid, and alkaline detergents. It is tight with a class of protection IP68/69K and NEMA 4X, 6P, 13 (NEMA250). It can be used in harsh environments, closest to the target to detect, no additional protective cover needed.
Because of its features, in addition to the traditional automation applications, the LR-Z series is an effective presence/absence detector in food, micro-mechanics, or metal working industries.