www.industryemea.com
Written on Modified on
COMPOSITES WITHOUT LIMITS
Where do tool manufacturers stand as regards economic working methods for CFRPs, composites, etc.? What new tool concepts are there? What does the future hold? Kennametal's specialists have been working in the field for many years, and this has enabled them to build up considerable expertise.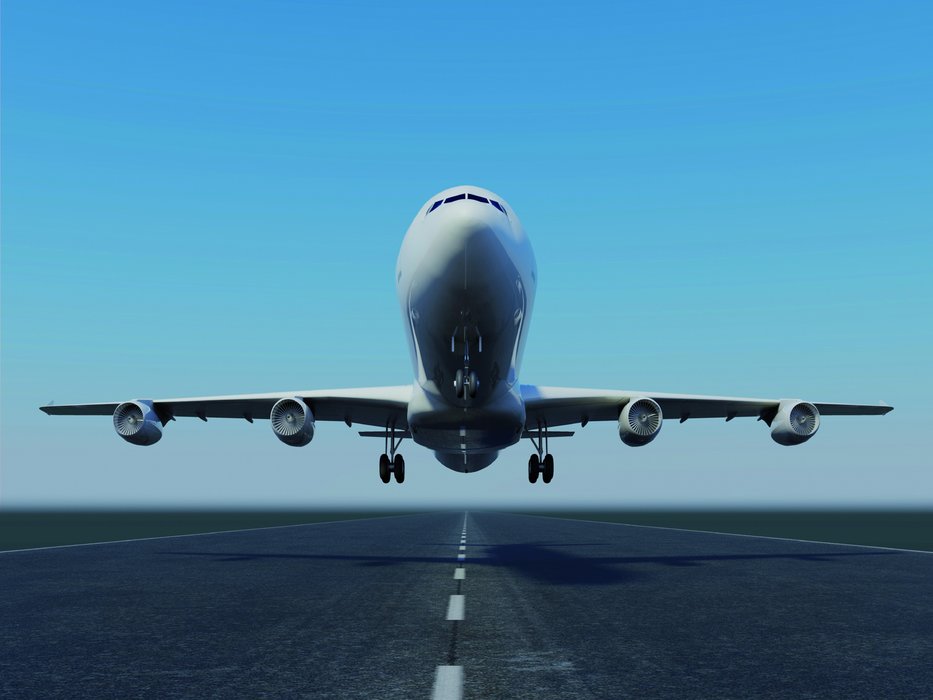 The trend towards lightweight construction materials will gather pace, and not just in the aerospace environment. As far as lightweight construction is concerned, alongside titanium, aluminium and magnesium, fiber reinforced plastics and their composite materials in particular will dominate the field in the future. For the moment, at least as Thilo Müller sees things, the technological impetus still lies with the aircraft industry: "Here, we can see a clear customer trend towards tool-specific inquiries regarding working methods for CFRP and composites."
However, the senior manager for solid carbide milling equipment at Kennametal, in Fürth, Germany also sees considerable interest in CFRPs, etc., developing in another quarter: "the internal technology departments of major motor vehicle manufacturers report strong interest in the material." He is therefore certain that "the automotive industry will be the next technological driving force for fiber reinforced plastics."
His assessment is no accident. According to a Roland Berger e-mobility survey, by 2025 about 40 per cent of new motor vehicles registered will feature hybrid or fully electric drive systems. From an economic standpoint, this is only logical if new lightweight construction concepts are implemented. For tool manufacturers, this could be both a blessing and a curse: the resulting work in the engine/motor and drive fields will be reduced, but on the other hand, the new lightweight construction materials constitute an attractive field of activity.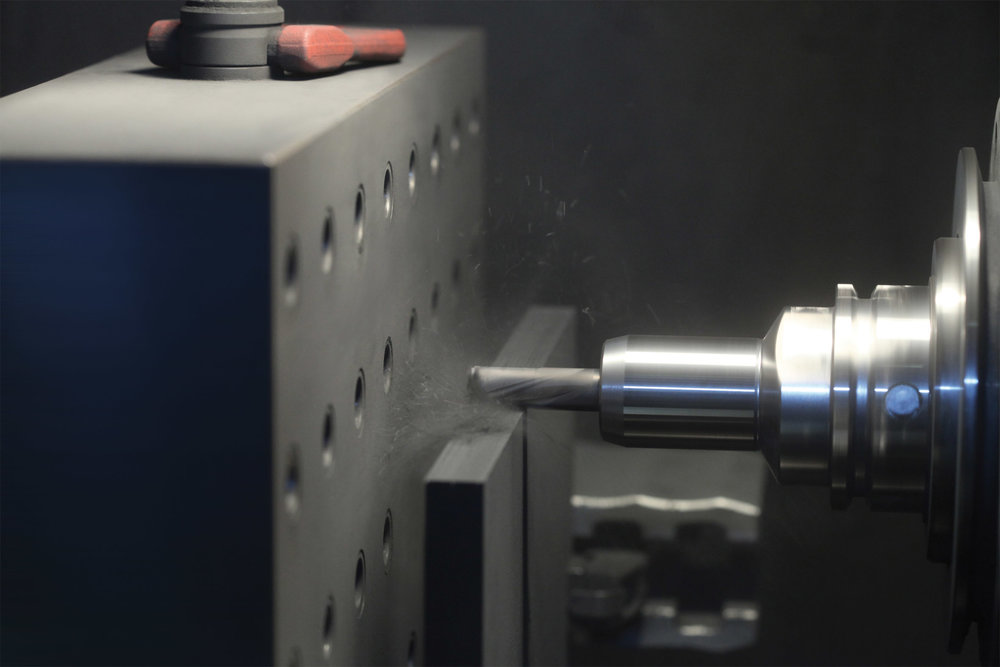 Fall in metal removal work levels?
Werner Penkert, manager for the European aerospace market at Kennametal, foresees a certain reversal in trends over the next ten years: "The switch from aluminum and steel to composite materials is bound to lead to a certain reduction in levels of metal removal work. Nonetheless, there will still be a certain amount of mechanical work on CFRP materials, such as that for the connecting and mating surfaces."
The automotive industry steps on the gas
For the moment, tool manufacturers are benefiting, albeit unintentionally, from the tool-eating, i.e. service-life-reducing properties of CFRP materials. Although the aerospace industry has come to terms with this to a certain extent, in part because new developments involve long trial periods and lead times due to safety considerations, the motor vehicle industry will take a very different approach. If series production of vehicles with significant levels of CFRP parts gets the go-ahead, a highly dynamic development and conversion phase can be expected. "If a series production vehicle is available", says Thilo Müller, "the next steps will be very different from those in the aircraft industry. High-volume activities will kick in immediately, for the manufacturers and their suppliers alike."
At Kennametal, they are well prepared. Their years of experience in working for the aircraft industry have led them to look hard at the composite processing theme. In the meantime, the numerous projects have enabled them to build up considerable know-how and find solutions.
As well as the usual suspects such as delamination (tearing away or destruction of the fiber matrix) and shorter service lives, the specialists at Kennametal are also looking closely at other more fundamental themes. One very important field is classification of CFRP materials. "That's why it's important", adds Thilo Müller, "to think along the same lines as our customers in our discussions with them, at least to start with." It is true that up to now, CFRP materials were shown in materials lists under "C" for "CFRP" (carbon fiber reinforced plastic); but all the CFRP materials were lumped together, with the pure carbon fiber matrix rubbing shoulders with the tricky-to-work stacks, a composite of aluminum, CFRP and titanium.
As this nomenclature is not very useful for purposeful technological discussions with users, the staff at Kennametal were led to create five sub-groups, which should result in clearer material profiles and a consistent basis for discussions. The following classes were defined:
-Cl: pure CFRP
-C2: CFRP in combination with non-ferrous metals
-C3: CFRP in combination with high-temperature resistant steels
-C4: CFRP in combination with stainless steels
-C5: CFRP in combination with non-ferrous metals and high-temperature resistant steels.




Caption: The new Kennametal KCN05 Beyond range of milling cutters, specially developed for milling CFRP, promise long service lives and high surface quality, thanks to a combination of a special substrate and a grown diamond layer.
As Thilo Müller is well aware, the system does not cover the full bandwidth of the theme. He finds it important to make a start on the problem: "we are one of the first companies anywhere to try to approach this highly complex theme in a structured way. We also set out to show users that each material has its own highly specific requirements, and put forward the solutions we can provide."
Seen from the tooling standpoint, the requirement profiles have hardly changed at all in recent years. The main themes are still those of delamination and service life, which have already been much discussed.
The big challenge is drilling
The problem of drilling work in particular, which is the main sector leading to delamination effects, has led Kennametal to develop a wide range of tools with some impressive results. For Thilo Müller, the boring and fine surfacing manager at Kennametal, there are two main avenues: diamond-coated carbide tools to machine CFRP and PKD tools to machine stacks, i.e. composite metal and CFRP materials.
"To machine pure CFRP", says Thilo Müller, "it is certainly our diamond-tipped SPF drill that provides the best value for money in terms of service life and the best results as to delamination." Several hundred drilling sequences can be executed.
PKD tools provide service lives that are up to 30 to 50 per cent longer, but users also have to accept certain restrictions as to tool diameter and geometry. Here, what are known as solid PKD tools can provide a solution.
For these tools, the diamond crystals grow directly on the carbide supporting shaft. The advantage here is that a different ground section can be provided from what is possible with brazed PKD cutting edges, with positive front rake angles. Contored cutting edges can also be provided. "In short", says Werner Penkert, "we can make contors that are similar to those for carbide cores."
There is also a relatively recent field, that of orbital drilling. Here, in a similar way to circular milling, the drilling is done with a milling tool. The tool axis is slightly tilted along the Z-axis to enable free cutting. This development work is being carried out in close cooperation with the Swedish machine manufacturer Novator.
Contrary to normal manual drill feed units, which are commonplace in the aircraft industry, the Novator machines feature a CNC-controlled machining unit. Werner Penkert sees this as a highly interesting alternative: "a measurement procedure can be used to compensate for tool wear by modifying the circular movement."
As well as drilling systems, the staff at Kennametal are also working on milling systems for CFRP etc.
Above all, according to Thilo Müller, what are known as compression style routers, with their V-shaped geometry, spiralled to the right at the tip and to the left on the shaft, provide the optimum set-up for cutting grooves and trimming work: "The V-shaped inverted spirals press the matrix layers together. That enables us to execute very fine surfacing work."
A broad field: the burr style router
For machining work on pure CFRP, Kennametal can provide the most universal tool, in the shape of the burr style router. It is constantly being optimized through further development, and service lives of 25 m can already be implemented in frame working.
The down cut style router has been specially designed for milling recesses and for surfacing work. The main advantage of the left-spiralled tool lies in the higher cutting speeds that can be reached. For this tool, the developers have resorted to a substrate with a low cobalt content, to enhance the adhesion of the diamond layer and therefore create a very easy-cutting tool.
The returns on the development work are not limited to customer acceptance; in fact, rival technologies such as water jet cutting can also thus be kept at bay. Werner Penkert is convinced of this, in any case:
"With our routers, we already provide highly attractive machining times and service lives. Water is no longer the only investment solution, now that these routers can be used."