www.industryemea.com
Written on Modified on
The EE 121 by Sigmatek.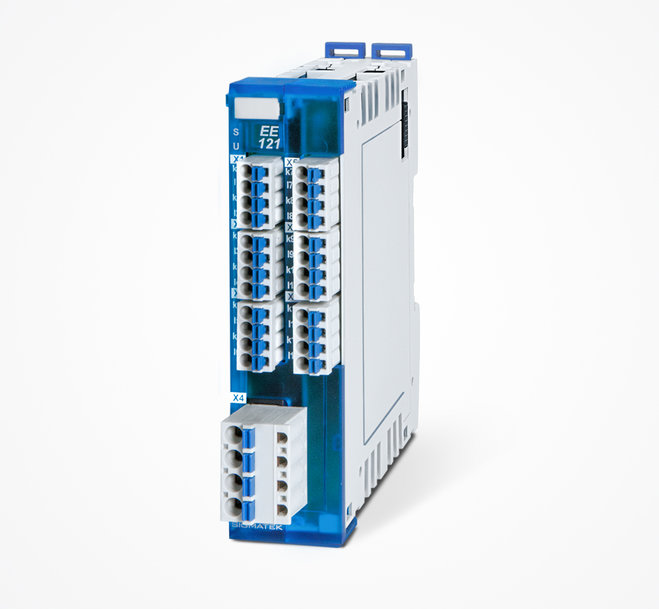 The new addition to the S-DIAS series was designed for predictive maintenance and cost monitoring. The compact DIN rail module is used to efficiently record energy, power and phase angle (Cos φ) directly on the machine. With the EE 121, the voltages of the three input phases (L1, L2 and L3) can be measured. Additionally, up to 12 currents are also recorded which can be assigned to any phase. The voltage, as well as current inputs have a 16-bit resolution (ADC). The measuring range of the module is between 0-500 V AC and 0-2 AC.
In addition to current and voltage sequences, the EE 121 can be used to measure the phase position and frequency. It enables the calculation of Ueff and Ieff for each channel, as well as the energy consumption since the first activation. The module can also detect power disruptions or a phase drop and registers the 0 crossing point for the application.
The main power synchronization is also possible with the EE 121. A timestamp function is hereby provided for the zero voltage crossing points. Therefore, when using several energy recording modules, the time offset of the voltage zero crossing points of 2 main voltages can be determined.
www.sigmatek-automation.com