www.industryemea.com
Written on Modified on
Toshiba Electronic Devices & Storage Corporation ("Toshiba") has launched "TB67S112PG," a dual-channel solenoid driver IC that achieves high-voltage and low ON resistance drive.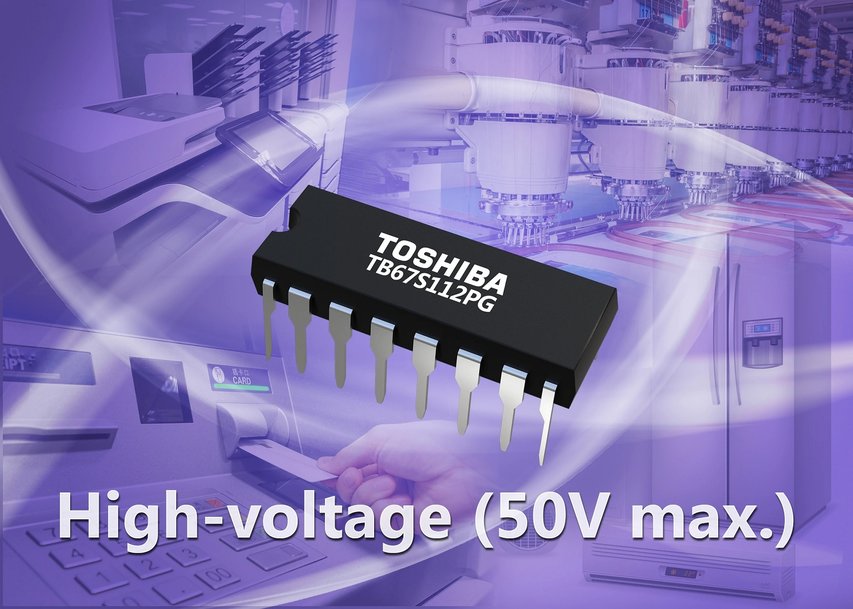 TB67S112PG incorporates two channels, each consisting of a low-side MOSFET and a regenerative common diode that can independently drive a solenoid or a relay, devices that are widely used in applications such as amusement equipment (slot machines), home appliances (air-conditioners and refrigerators), and industrial equipment (banking terminals such as ATMs, office automation equipment, and factory automation equipment).

Toshiba already markets "TB67S111PG," a four-channel solenoid driver IC, and the eight channel "TB67S158NG/FTG." The addition of the "TB67S112PG" offers users wider product- sourcing possibilities, based on the number of solenoids to be controlled.

Key Features

Two channels, each with a low-side MOSFET and a regenerative common diode
Independent control of each output is suitable for solenoid and relay drives
High voltage (50V) and low ON resistance (0.3Ω) drive
High-voltage (50V) MOSFET in the output unit supports solenoid and relay drives
Low ON resistance (0.3Ω) reduces heat generation during motor operation
Built-in error detections with automatic reset functions
Thermal shutdown detection and overcurrent protection. When thermal shutdown is activated, error detection flags (ERR) are output, ensuring equipment safety and highly reliable designs.
Applications

Amusement equipment (slot machines), home appliances (air-conditioners and refrigerators), and industrial equipment (banking terminals such as ATMs, office automation equipment, and factory automation equipment).

www.toshiba.com