www.industryemea.com
Written on Modified on
High Torque spindle motors: GM Range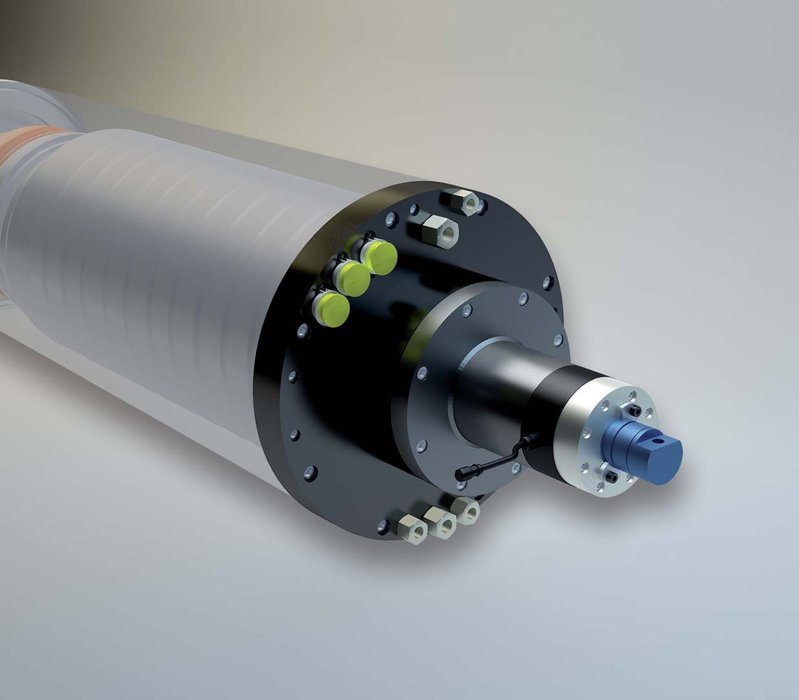 GM was developed by KESSLER and REDEX, world leaders in machine-tool systems, to offer high performance hollow shaft liquid cooled motors. These motors integrate a gearbox allowing high-torque and high-speed in a record diameter.
GM range goes from 800 up to 10 000 Nm in 6 different sizes with a top speed of 8 000 rpm. Hollow shaft diameter goes from 29 to 60 mm. GM motor range has been optimized for performance and reliability. Mechatronics integration avoids redundant bearings and interfaces in order to achieve compactness, large hollow shaft for easy integration, and thermal stability. Speed changer, cooling and encoder feedback are conveniently located at the back of the motor.
GM range relies on several worldwide patents. It is the result of a partnership between 2 European trend setters in machine-tool systems. GM are fully compatible with conventional control systems.
Several options are offered such as rotary unions, clamping systems, encoders or spindle heads, round off the portfolio.
The new GM range is the most technically advanced solution for high performance milling spindles. They are the ideal choice for spindle dedicated to hard material milling and for achieving high productivity in a constrained environment.