www.industryemea.com
Written on Modified on
Aerotech, provider of high-performance motion control and positioning systems, presented its innovative laser and motion control solutions at the world's leading trade fair "LASER – World of PHOTONICS" in Munich (24-27 June 2019).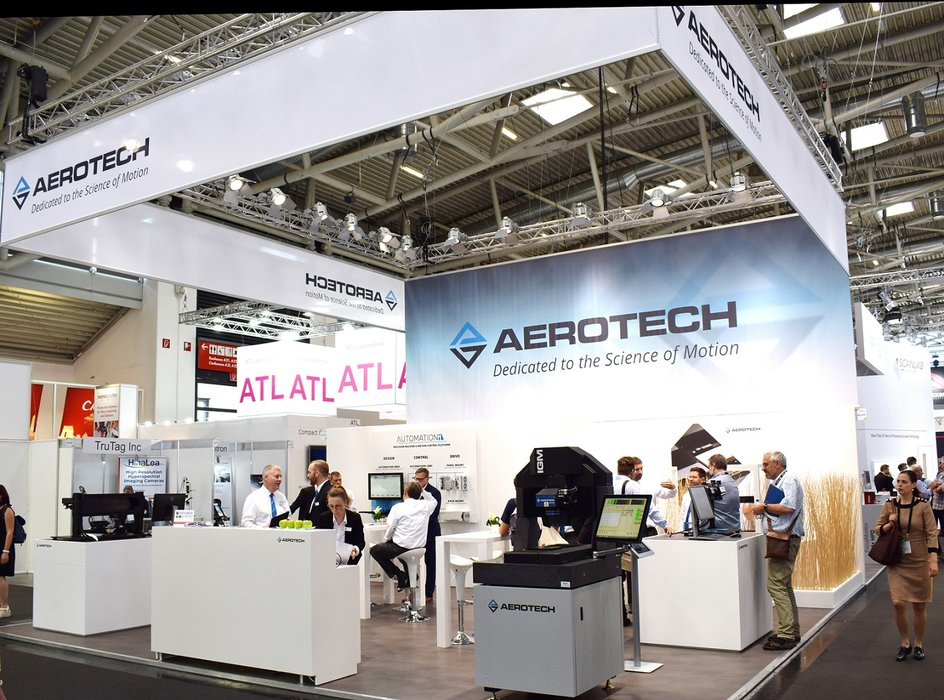 The highlight at the trade fair was the introduction of the new Automation1 controller as successor to the A3200.
"For us, LASER – World of PHOTONICS is the most important trade fair for laser and scanning technology", says Aerotech's Managing Director Norbert Ludwig. "In Munich, we used this excellent platform to present our latest developments for laser processing to a broader audience of experts from all over the world."
Anyone using an optimised control platform reduces the development effort that does not add value and can supply their customers faster. With the "Automation1 Precision Machine and Motion Control Platform", Aerotech heralds the future of precision motion and process tool control. It combines the control of positioning systems and their components on a platform equipped with a new software-based motion controller.
The platform controls drives for servo motors, galvo scan heads, piezoelectric actuators and various other devices. Drives are connected via the HyperWire motion bus, the most powerful communications bus in the motion control industry - the best solution available on the market today with the highest speed, lowest jitter and high bandwidth.
The Automation1 hardware has built-in digital and analog I/Os, allowing easy integration of complex motion and the associated control of process tools. "Automation1 is the future of motion control from Aerotech. The servomotor and galvo scan head drives already exceed all previous driver hardware from Aerotech", says Norbert Ludwig.
"Automation1 is setting new standards because it is the first motion control development environment that puts both user experience and precise motion at the forefront of product design."
According to Aerotech, the new platform supports today's growth markets for precision machinery and motion control and is particularly suited for automation systems, precision laser, test and inspection processes, and other applications where process control is closely coupled to motion control.
Therefore, the new control and drive developments enable even better motion control optimisation with faster motion and settling times, better position stability and improved contouring performance.
With the new hardware products available, the Automation1 platform is a development environment with a modern programming language for motion control. The intuitive and easy-to-learn user interface sets a new standard in development environments for precision motion control. Multiple users can log in at the same time, which supports the collaboration of engineering teams.
They can configure their own workflows, program and optimise motion sequences easily, and collaborate much more effectively. And since development costs are also significantly reduced, capacities are freed up for new projects. "Automation1 is the first motion control platform to offer a unique way to collaborate: multiple users can log in at the same time", explains Norbert Ludwig.
www.aerotech.com