www.industryemea.com
Written on Modified on
The new generation: Radio position switch for rough environmental conditions
They are extremely robust and very versatile applicable – they were completely new designed. The steute business field »Wireless« introduces a new generation of radio position switches the series RF 98 with the mounting dimensions according to DIN EN 50041 (big standard switch). These radio position switches work according to the innovative »Energy Harvesting« principle and therefore do not require cables or batteries.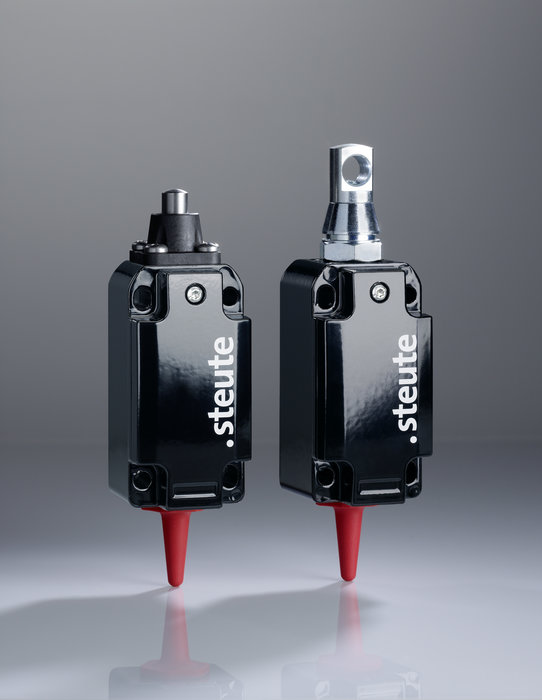 With its robust characteristics the new series is suitable for the most various applications of automation technology – also especially for areas where inconvenient environmental conditions occur. In the steute laboratories the impermeability of the new switchgear has been tested properly. The result: Referring to the customers request and sealing concept IP 66 (jet of water) or IP 69K (high-pressure cleaner proof) protection classes can be achieved. The large range of temperatures from -20 °C up to +65 °C extends the application field of the new series.

There is a large variety of different actuators available for the different applications. As special variants there are Ex Wireless versions possible. The robust metal enclosure withstands high mechanical stress as Ex shock test have proven in the steute laboratories. These variants of the Ex RF 98 series were equipped to the requirements of gas and dust explosion protection (Zone 1 and 2 / Zone 21 and 22 per ATEX Directive) and will be approved accordingly in short time.