www.industryemea.com
Written on Modified on
A new Tension Leveling Line to be supplied to GARMCO - Bahrain, by REDEX – France
A new contract has been signed between Gulf Aluminium Rolling Mill Company (GARMCO) and REDEX in early May 2011 to supply a modern high performance Tension Leveling Line for aluminium strip, including the complete design, manufacture and commissioning at GARMCO's plant (Manama - Bahrain). As one of the major parts of GARMCO's ambitious investment program, this REDEX Tension Leveling Line is intended to improve the global plant capacity and to ensure the highest level of quality, especially in terms of flatness and cleanliness, for aluminium strip from 0.25 to 3.2 mm thickness.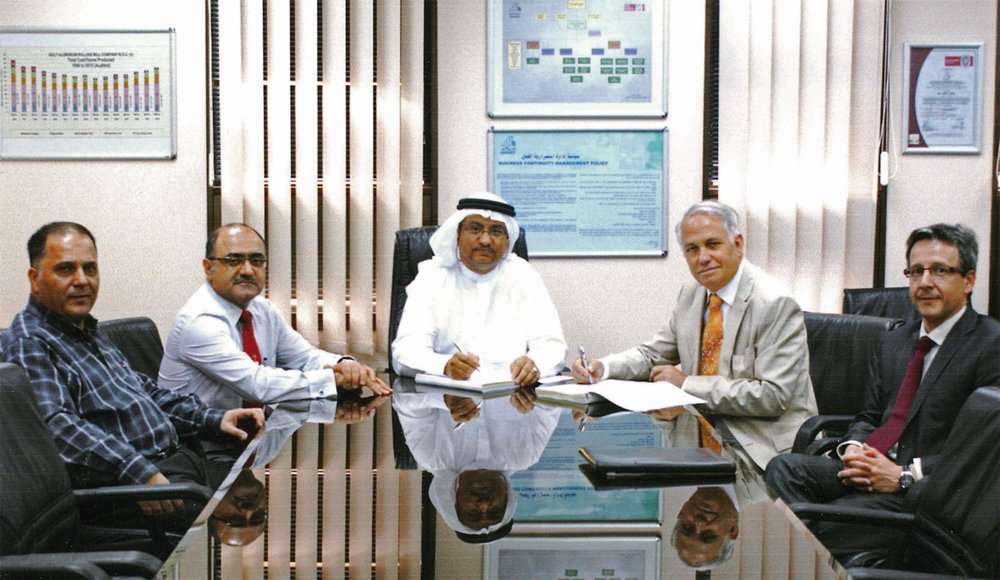 With one hot rolling mill and two cold rolling mills in operation, GARMCO is a leading producer of rolled aluminium products in the Gulf region. The company has a combined capacity over 165 000 tonnes per year. Its main production range consists of aluminium strip from 0.15 to 5 mm thickness (1000, 3000, 4000, 5000 and 8000 alloys). Reliable sources of quality raw material together with Bahrain's world class infrastructure, communications and transport facilities, have enabled GARMCO to continue to bring first class rolled products to the market ever since is start-up in 1986. The company is certified to the ISO9001:2000 International Standard since 2006. From high-profile architecture to stylish upmarket holloware, GARMCO aluminium is helping the world roll into a bright, clean future.
GARMCO is Stevie Award winner in the category "Company of the Year - Manufacturing".

French industrial group specialized in high precision mechanical systems, REDEX is particularly known as a builder of Tension Leveling Equipment which combines up-to-date production process control, high precision multiroll leveller, and high accuracy elongation control, through the use of its own unique differential units.
With an extensive background and know-how in strip tension leveling (more than 200 references worldwide), REDEX fully achieves its designs and manufacturing within its two French plants, a strategy which ensures advanced design, high quality, and highly reliable delivery of its equipments.
REDEX was created in 1949 by the visionary French engineer Paul Defontenay. Sixty years later, REDEX made its taste for innovation the mainspring of its international development, supported by six subsidiaries out of France.