www.industryemea.com
Written on Modified on
ISaGRAF releases ISaGRAF version 6.0.1
ISaGRAF, the leading automation software technology partner has released ISaGRAF version 6.0.1, which includes a free version of ISaGRAF 6. ISaGRAF is the industry-leading IEC 61131-3 and IEC 61499 compliant firmware and workbench for building industrial automation products.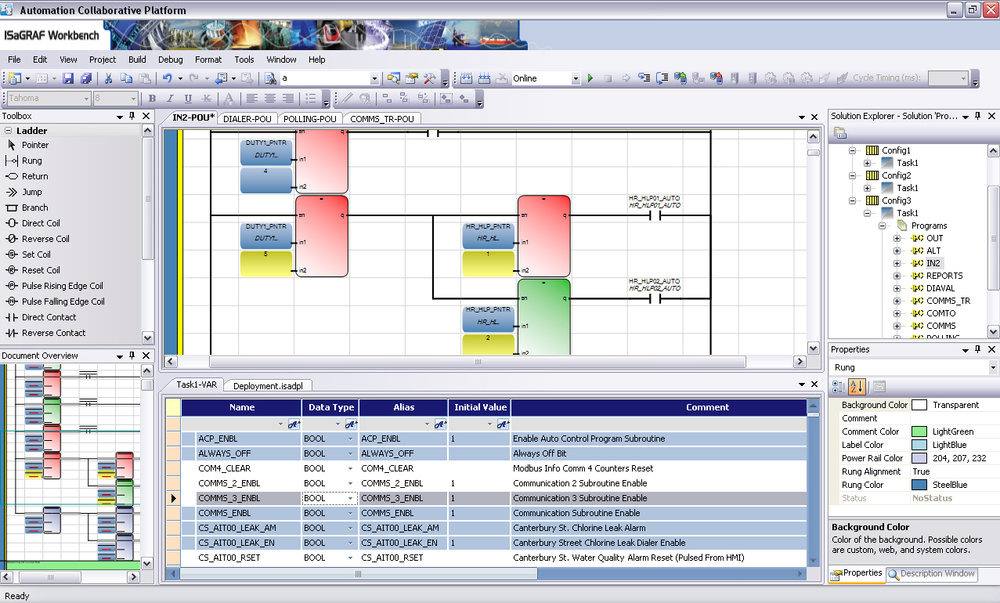 This latest release bundles all available ISaGRAF 6 plug-ins and includes a series of training videos and tutorials for various ISaGRAF 6 features and topics such as: Structured Text, Ladder Diagram, Function Block Diagram, I/O Wiring Tool, Project & Templates, Functions & Function Blocks, How to Simulate/Download/Debug a Project, How to Create and Use Variables, Arrays and Structures.

ISaGRAF 6.0.1 also includes a new free version, consisting of the ISaGRAF Free Firmware running on XP Embedded, 32- and 64-bit Windows XP®, Windows Vista® & Windows 7®, and a fully functioning version of the ISaGRAF 6.0.1 workbench, with which developers can create complete applications.

The ISaGRAF Free Firmware includes a Modbus TCP Client, a Modbus TCP Server as well as a new video tutorial that shows users how to build an application from scratch.

ISaGRAF 6.0.1 is now available for download from the ISaGRAF website at www.isagraf.com.

About ISaGRAF v6
The ISaGRAF 6 Workbench is a modular and flexible environment that allows users to add or remove components. Every component in the Workbench was developed with and interacts through ISaGRAF's new Microsoft® .NET Framework-based technology called the Automation Collaborative Platform (ACP). The ISaGRAF ACP provides the ability to add or remove the various plug-ins to meet specific automation product requirements. ISaGRAF 6.01 includes many plug-ins including a Ladder Diagram editor, a Function Block Diagram (FBD) editor, a Structured Text editor, a Tag Database editor (Dictionary), an integrated HMI (ISaVIEW), plus several other auxiliary plug-ins.