www.industryemea.com
Written on Modified on
Universal combinations: Speed Controller Series SC 5004 and SC 5008
FAULHABER is adding two new Speed Controllers to its controller range. The PI Controller series is software-configurable – so no need for trimmers or DIP switches – and can be operated with one and the same controller, either as brushed direct current motors (DC) or electronically commuted drives (BL), also with integrated Hall sensors. Depending on the operating mode, the speed can be controlled to between 50 and 60,000 rpm.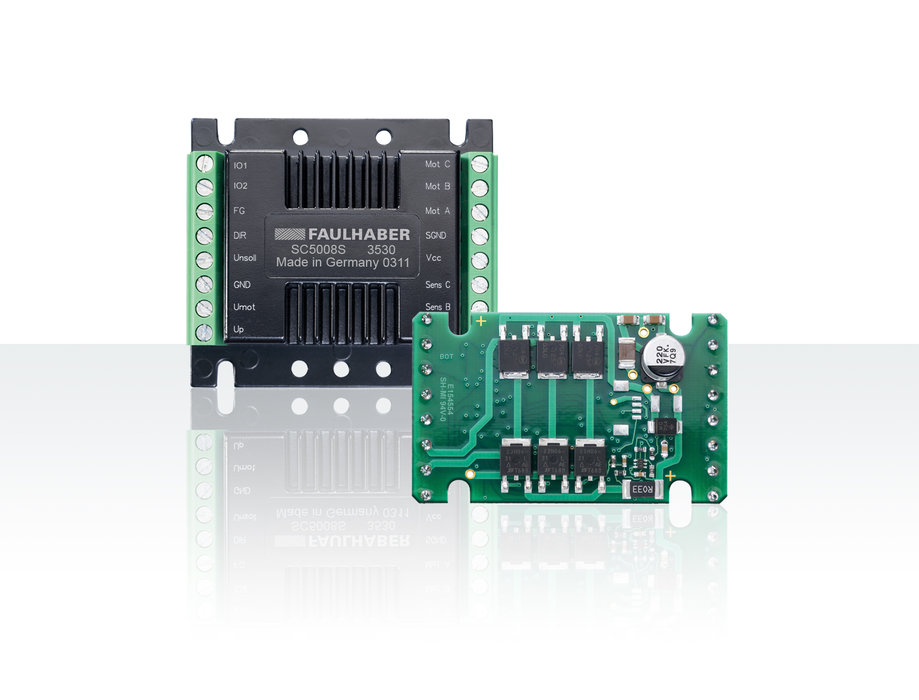 Users can adapt the controller properties freely to suit their purposes. The latest version 4.5 of the well-known "Motion Manager" software from FAULHABER enables specific programming with the familiar, easy-to-use tools. Power limits, control parameters, fixed speeds, encoder resolution and set value definition can all be configured using the PWM signal, with variable settings for the maximum speed and operation of the DC and BL motors with or without sensors.
For applications where no adjustments are necessary, pre-programmed controllers are also available. The "plug and play" version requires neither programming adapter nor Motion Manager. The new controllers are available both in casing versions and board versions. What is more, they are compact in design, so can be used for various applications without extensive wiring.