www.industryemea.com
Written on Modified on
ALE and Nokia support Grand Paris rail project
ALE and Nokia deliver complementary certified, integrated, end-to-end mission-critical solutions for the Grand Paris Express.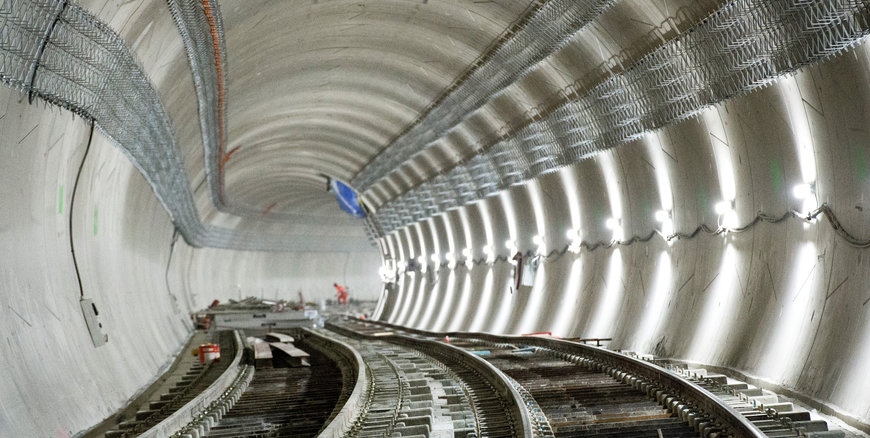 Alcatel-Lucent Enterprise and Nokia have partnered together to power the Grand Paris Express, one of Europe's largest metro rail projects.
The future subway includes 200 kilometres of new rail that will create four additional lines around Paris (lines 15, 16, 17, and 18) and extend the existing line 14. In addition, 68 new subway stations will be built, helping to create new sustainable urban centres in these locations.
Alcatel-Lucent Enterprise and Nokia combined their complementary offers to provide certified and integrated end-to-end mission-critical infrastructure for the Grand Paris Express with solutions that include a Nokia state-of-the-art multi-service IP/MPLS high-speed backbone network which includes the router portfolio to meet all the operation and maintenance requirements of the Grand Paris Express.
The ruggedized LAN OmniSwitch
®
range by Alcatel-Lucent Enterprise is being deployed in stations and in remote industrial environments to make the management of video surveillance and air quality control via IoT sensors possible. It increases efficiency, enhances safety, and improves the passenger experience by providing operational data in real time. Communication between the centralized control center and the automated stations, lines and depots which are closely monitored, is key to daily operations and maintenance and is an important component in the project's cybersecurity strategy.

"For the 2 million daily travelers in the Grand Paris area, the new communications system promises superior levels of service, with intuitive ticketing and enhanced digital services such as greater connectivity.
We are very proud to partner with Nokia, to deliver state-of-the-art digital transformation for the Grand Paris Express smart mobility project. Together we will provide a certified mission-critical network, supporting carbon-free transportation. ALE is fully compliant with and committed to sustainable development regulations as defined by the UN Global Compact. This project is a perfect example of our 'Technology for Good' strategy."
Rukmini Glanard, Chief Business Officer at Alcatel-Lucent Enterprise.
"We are thrilled to strengthen the relationship with our technology and Go-to-market Distribution partner Alcatel-Lucent Enterprise, providing mission-critical end-to-end network architecture based on Nokia leading-edge IP/MPLS technology. This state-of-the-art technology enables a powerful multi-service IoT network that provides air quality and video monitoring in stations with 13,000 cameras and Artificial Intelligence (AI) to enhance safety and security throughout the Grand Paris Express."
Nathan Stenson, Nokia Vice President, Global Partner Channel
Nokia has deployed mission-critical networks to more than 2,600 leading enterprise customers in the transportation, energy, large enterprise, manufacturing, webscale, and public sector segments around the globe.
Both companies are engaged together in this long-term project, with an ongoing deployment planned until 2035, as well as several other projects that will serve transportation customers around the world in the years to come.

www.al-enterprise.com